Argon Distributors have specialised in the pump, fans and electric motor industry for over 20 years with 75 years of industry experience across our team. We are continually working hard to provide you with the right solution in all situations and become the people you turn to when you need help with your pump, electric motor or cooling fans, NZ wide.
Today we'll be showcasing one of our most recent projects, giving you an inside look into our installation process and the total transformation we create for our clients. This particular project was time and cost-sensitive and was handled by your experts professional and productively.
Auckland High-rise Building Project
This remarkable high-rise building was established in the busy centre of Auckland and surrounded by tight roads and traffic. It's a busy 12 storey building that always has something taking place, making it hard to shut down. Our clients for this project wanted to take on the replacement of their 20-year-old cooling tower fan to minimise the impact that any downtime would be created if it suddenly broke later down the track.
Planning and Build
As this was one of the many government buildings, the project had many requirements and needed to be exact on the timeline and budget. In this project, the goal was to replace their current cooling tower blower fan over 20 years old on top of their 12-storey building.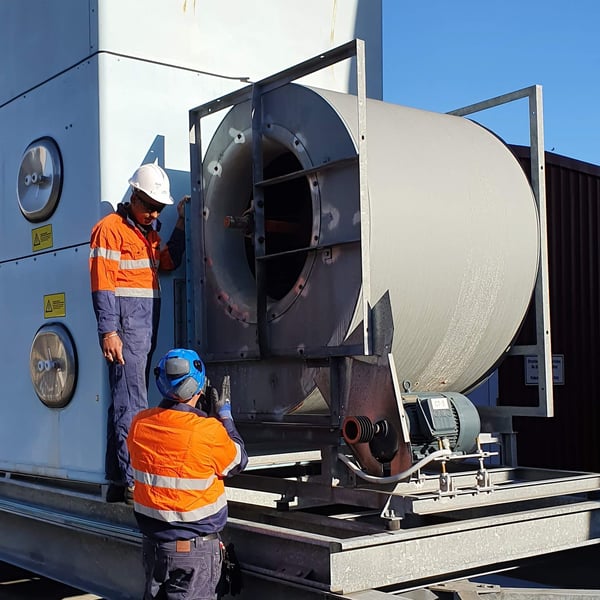 We worked closely with the installers, who are long-term customers of Argon, to coordinate the time-sensitive details of this project. During this project, we encountered the challenge of a tight access area with the base of the building being significantly more expansive than the rooftop fan location at the top.
We hired a unique long reach unit from NZ Crane Hire to solve this solution and satisfy the client's request of little to no shutdown of their essential building services.
The hired crane was used to reach out and over the extra-wide base of the building before placing the large fan efficiently in the correct location, reducing the impacted time frame of the building's operation, as requested. NZ Crane Hire lifted up the 360kg Nicotra ADH K2-1000 Blower with a 1000mm blower wheel to the top of the 12th storey with the road closed for safety.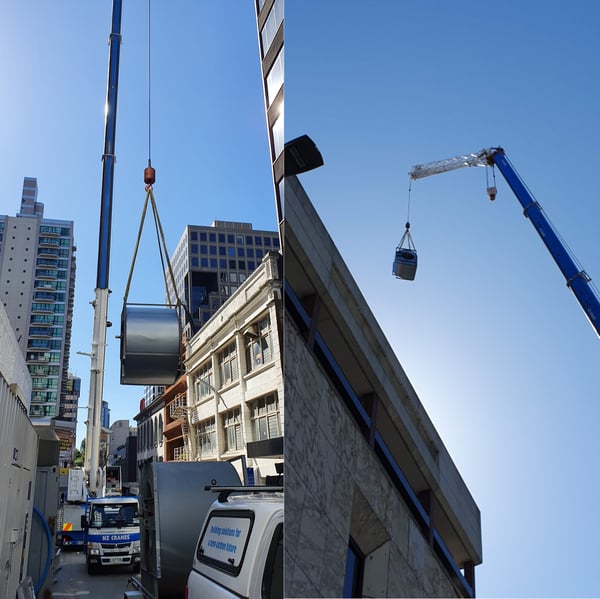 Final Outcome
Argon is pleased to have been a part of this replacement project. The two most important aspects of this project for our client were the lead time and budget. If the facilities shut down, it would mean delaying essential business that was important to many people. Argon easily meets these two critical criteria points throughout the project's duration
If you want to learn more about our services and products, visit us in-store or contact Argon to find the perfect solution to your problem.